Hospitals & Healthcare
The New England Journal of Medicine (January 2013) reported the strong correlation between checklists and people doing their jobs correctly. Having job-specific reference documents, like checklists, can dramatically improve a team's performance.
TeamReadiness®, Inc. documents job specific procedures, policies, and practices so that, at a minimum, every staff member knows:
1. What to do
2. How to do it.
We assist hospitals and healthcare providers by enabling high quality, safe, and cost effective health care operations that not only attracts patients, but also attracts and retains physicians and staff.
Our job-specific documentation is easy-to-use and helps ensure that jobs get done:
Correctly
On Time
Within Budget
Safely
As expected.
---
Examples of TeamReadiness® Job-Specific Reference & Training Documentation for Healthcare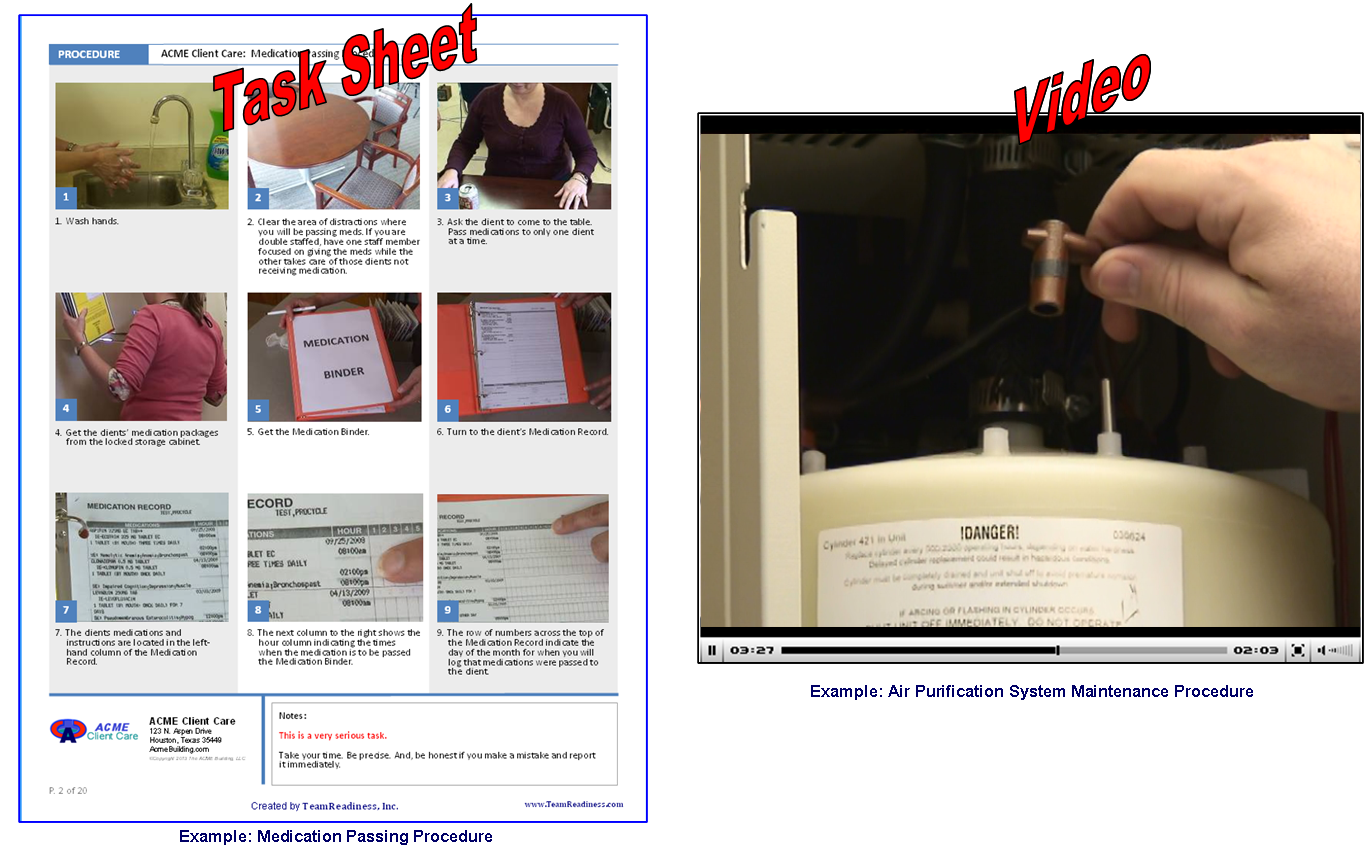 ---
Enables Success, Alleviates Stress
Staff members appreciate the job specific, easy-to-understand documentation.
Team leaders and managers have confidence that delegated tasks will be completed on-time and trouble-free.
Patients feel the benefits of higher levels of service leading to a more satisfying experience.
Physicians want to be associated with hospitals that deliver true operational excellence and patent-centered care.
TeamReadiness® can assist your organization

 

 

 
---